Consultancy in Systems, Storage, and Internet Technology and Markets
Identifying killer market segments, positioning synergistic profitable portfolio of products in the storage and subsystems marketplace.
Windows rewrote the PC market place, the Internet and electronic commerce will revolutionize the information access sharing and data management in companies.
Internet, Electronic Commerce, Open System Servers, Network Storage RAID Management Fiber Channel Connectivity, Multimedia/3D Graphics, Net PC, PC Distribution Channels, Video On Demand, Data Warehousing in Client/Server etc.
25 years of insights into data storage technologies, markets and channels of distribution
Targeted customers include virtually the entire leadership of the data storage industry .. a la .. technologists, marketers and business executives at IBM, Netscape, EMC, Fujitsu, HP, Microsoft, Adaptec, Novell, Data General, Sony, Oracle, Seagate, Sterling Cheyenne....
Market channels providers at Ingram,Techdata Merisel, Datalink, Wall Street analysts at H&Q, Solomon, Montgomery alongwith opinion makers at Infoworld, PC Week, InformationWeek Computerworld.. et al.
Where should you go to find coverage of the information systems, storage and Internet industry that is crucial, uncompromised and complete? There is one place...
Goldmines or Landmines?
Which of the emerging markets - Electronic Commerce, Clustered Servers, Network Attached Storage, Multimedia/3D Graphics, Thin Clients/Servers, Fibre Channel, SANs, Virtual Private Networks, Build to order PC/Channels of Distribution, Video On Demand, Data Warehousing, etc. - constitute goldmines that are synergistic to your business and which are possible landmines and cash sinkers.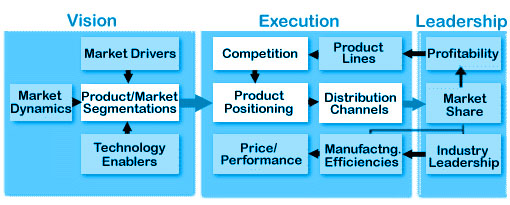 Core Expertise
IMEX advises companies on identification of specific opportunities available in emerging computer systems and internet markets and technologies as well as the products, strategic positioning and distribution channels required to leverage them into profitable product lines.
IMEX Advantage
IMEX Consultancy advantage is based on 25 years of insights into Systems, Storage and Internet markets and technologies achieved through hands on senior level experience in Fortune 50 as well as start up companies involved in Computer Systems, Storage, Networking and Internet development environments and delivery of products through multiple distribution channels including OEM, Distribution, VARS & Internet Direct.
Technical Expertise
Computer Systems & Software

SMP Servers for Transaction Processing, Visual Databases, Data Warehousing and Video Applications in MVS, UNIX and NT environments, Universal Servers, SAN, Clustering/Wolfpack.

Networking

HTTP Servers, Switched Router, IP Switching, Web, LANs, ATM, Network Management using Open View/SNMP.

Storage & Peripheral Products

RAID Storage Subsystems, HSM Software, Tape & Optical Libraries, Fibre Channel, Storage Data Management, Imaging Systems, Multimedia, MPEG, and Video Servers.
---
All rights reserved © 1997-2011 Reproduction Prohibited.
IMEX Research (408) 268-0800 -
Best Viewed on Internet Explorer 5.0 or Netscape 6 or higher