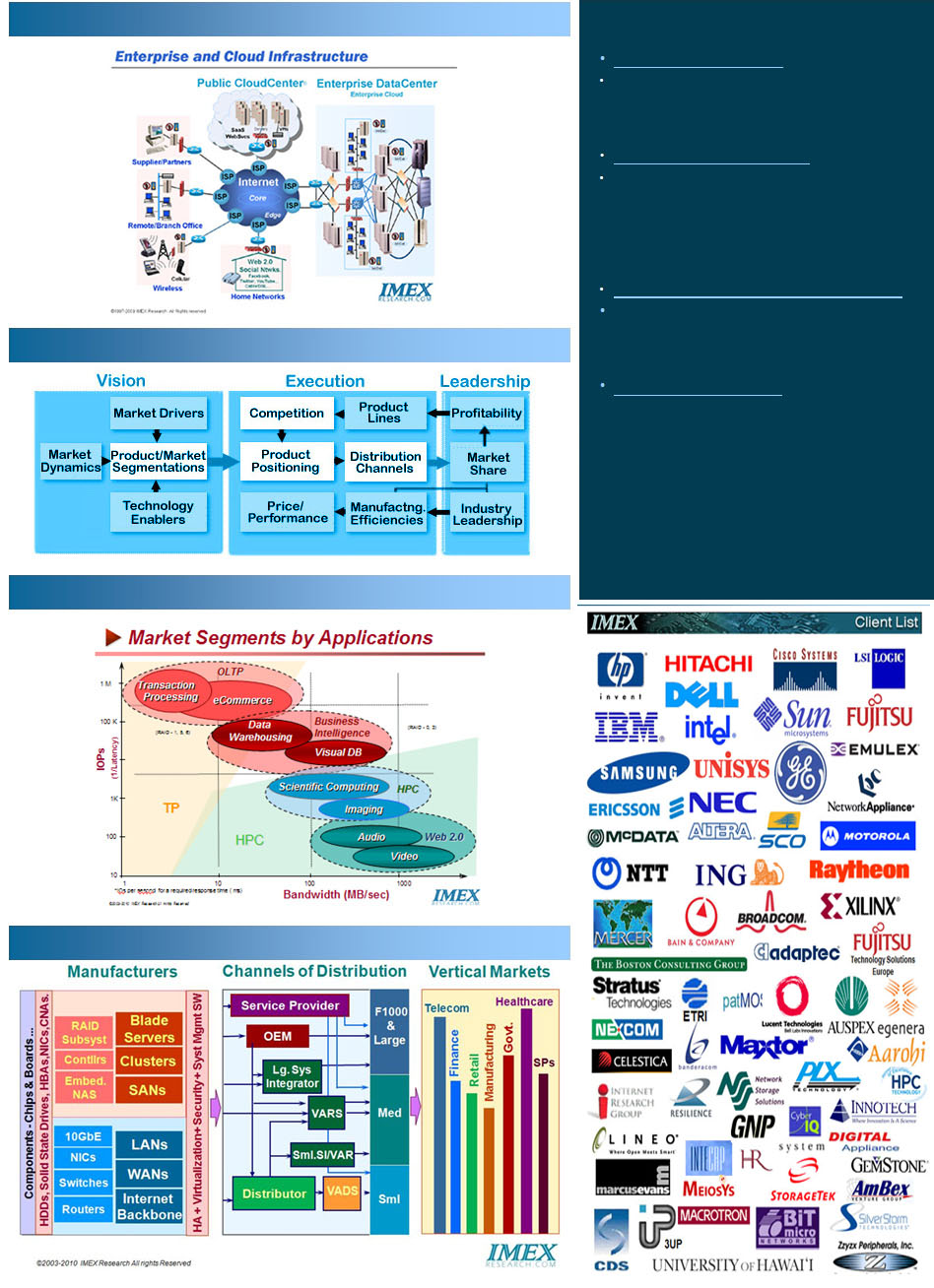 Cloud Computing & Big Data
Server Blades / Virtualization
For further information, contact:
1474 Camino Robles, San Jose Ca.95120
(408) 268-0800 (408) 489-0800
NextGen Enterprise Data Centers & Cloud Infrastructure
Targeted Custom Consulting
Market Segments by Applications
Go-to-Market – Industry Structure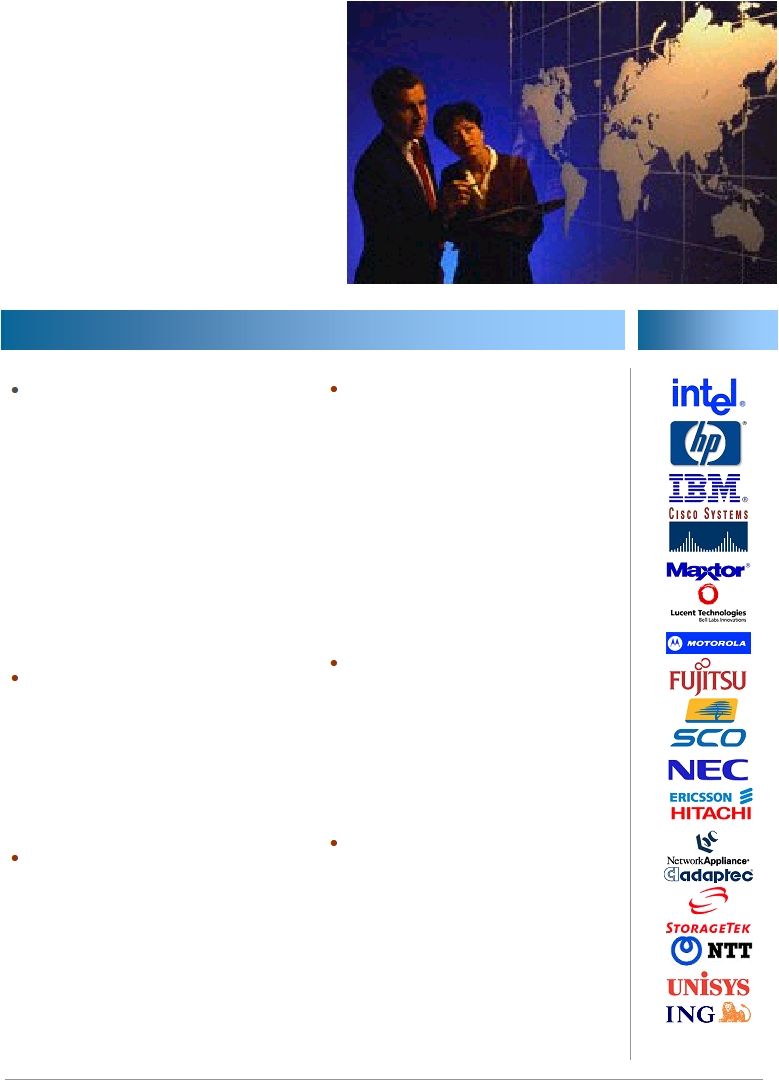 IMEX is a leading high technology market
research and consulting company helping
its clients in formulating product strategy
and tactical marketing in the competitive
Datacenter Infrastructure marketplace
encompassing Servers, Storage and
Networking. It assists its clients through
providing an incisive analysis of emerging
opportunities, profitable market segments,
product requirements, competitive
strategies of players, optimal product mix
and go-to-market positioning to achieve
leading market share in selected market
IMEX becomes your extended business
partner by providing IT vendors, system
integrators, end-users and investors
worldwide with emerging opportunities in
Cloud Computing, NexGen Data Centers
encompassing Blade Servers, Storage,
and Networking for End2End infrastructure
technologies and markets. IMEX
specializes in Cloud Infrastructures,
Virtualization, Blade Servers, Network
Storage & Convergence, Data Protection &
Mgmt Software, High Performance
Computing, and NextGen Data Center
Automation and best practices.
Strategic & Tactical Thrust
This includes identifying profitable market
segments, sizing total available market,
evaluating competition, defining product
positioning, formulating product road
maps, identifying necessary capital
investments, and establishing industry
affiliations and optimum go-to-market
channels of distribution.
Unique Competitive Insight
IMEX's approach to consulting is unique in
that its consultants act as your virtual
outsourced senior marketing managers/
executives, thus benefiting you with access
to private valuable insights into the
competitive dynamics of the dominant
players, the push and pull in the industry -
be it in the standards committees, new
product directions, technology affiliations,
pricing and distribution areas or
steamrolling over the emergent players.
IMEX enjoys a broad range of industry
contacts with senior positions in the
industry. They provide you with an
incisive look at the dynamics of the
industry - emerging technologies,
evolution of new market niches, startup
players, strategic moves and directions
of your competition: hot new products
being launched, the industry alliances
being formed, standards being
promulgated and other major events
that might affect your business.
Validation of your Business
IMEX analysts provide you with market
drivers and demand by market
segments, competitive positioning of
players by quantitative metrics and
market shares, emerging technologies,
routes to market and competitive
analysis, shipments and financials by
encumbents and emerging players.
IMEX's client base runs the IT gamut
from start-ups, Small & Medium to large
Fortune1000 companies, System
Integrators, ISPs, End User Enterprises
buying these IT products as well as
Wall Street Investment Banking and
Venture Capital companies.


Your advisors to profitable technology markets